Camada Group is a private equity company held by the Poulin family, headquartered in Sainte-Marie, Beauce, Quebec, Canada. Our Family Office specializes in investment, equity participation in high-performance companies and in real estate projects. 
With operational expertise in manufacturing, real estate and investment, the Camada Group benefits from a strong business network in Quebec, Canada and internationally.
Our approach: develop effective partnerships with the management and development teams in place.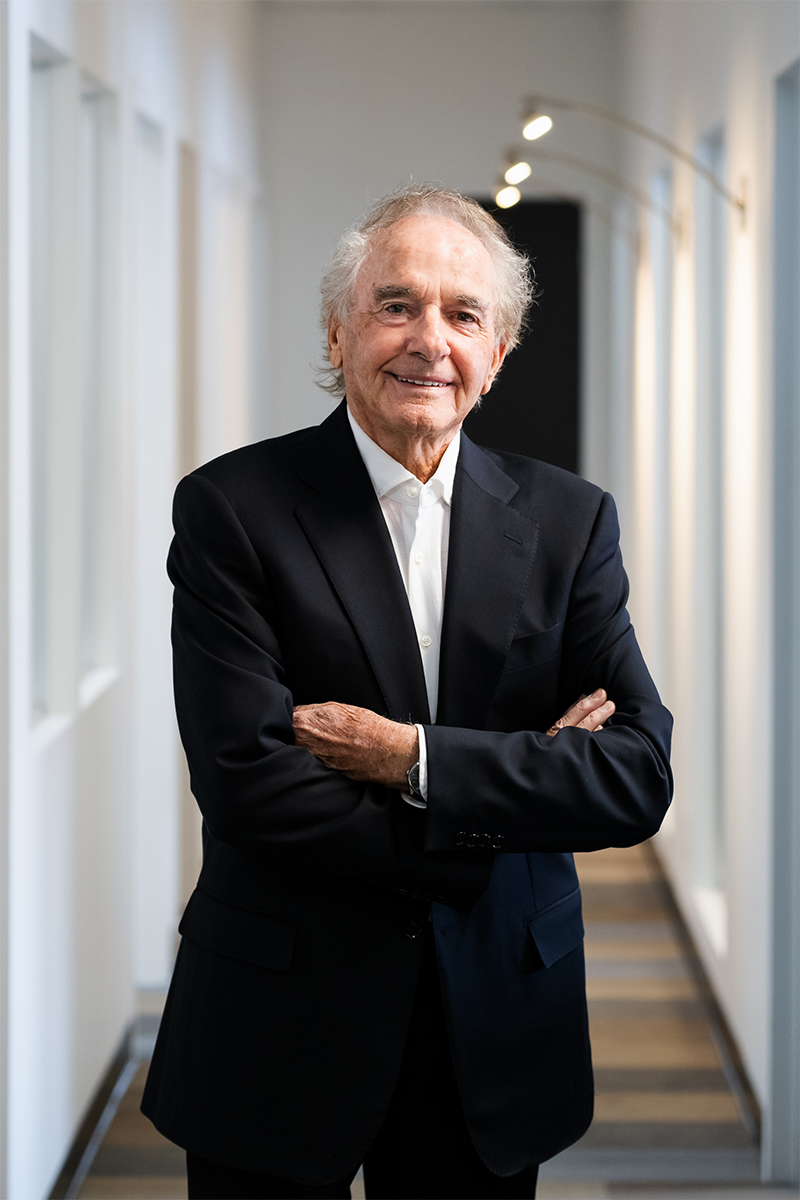 «Our experience in entrepreneurial, manufacturing or real estate contexts is an integral part of our heritage. We understand the challenges facing today's and tomorrow's decision-makers, which greatly contributes to the success of the projects we choose to invest in.» 
Placide Poulin
Founder and President of Camada Group
When he started his business in 1969, Mr. Placide Poulin manufactured fiberglass snowmobile parts. The declining market for these vehicles in the early 1970s forced the Beauceron to find a new outlet. To diversify his production, he manufactured and sold bathroom accessories, which allowed the company to specialize in this sector. 
A man with a vision, Mr. Poulin impose

d

fiberglass in an industry where cast iron and steel prevail

ed

.
Maax

I

nc. became a public company listed on the Montreal Stock Exchange in June 1987 and on the Toronto Stock Exchange in 1992.

 

In turn, Marie-France, David and Catherine Poulin, as well as Bruno Raby join

ed

the great team of Maax Inc., a human capital that contribute

d

to this major entrepreneurial success.

 

With a development strategy based on growth through innovation and the development of new markets as well as a series of 15 targeted acquisitions, Maax

I

nc. bec

ame

one of North America's largest manufacturers of bathroom, kitchen and spa products.

 

In June 2004, a financial consortium acquire

d

Maax. At th

at

time, the company ha

d

3,800 employees, 23 plants and a turnover of over $ 640 million.

 

The Poulin family, with all their known passion and efficiency, is now working to perpetuate this vision of entrepreneurship.

 
The Camada Group, a private equity firm, is now enabling its experienced team to actively participate in the success of local businesses through investments and equity investments. We are proud to be a strategic and financial partner in many projects. 
Our mission
To contribute to the growth of companies showing strong potential to attain an enviable market position and generate attractive returns in the medium term, and provide support to entrepreneurs.
Our vision
Create partnerships with companies who are top performers in their sector and contribute to their success by optimizing the potential of their teams already in place.
Our values
Every action and decision taken by the members of the Camada Group team is guided by the following core values:
Rigour

 

Integrity

 

Efficacy

 

Innovation

Teamwork
Camada Group Inc.
1480,3e Avenue, Parc Industriel Est
Sainte-Marie (Québec) G6E 3T9
Stephane St-Onge, Responsible for personal data
Phone : 418-387-1646
Fax : 418-387-1676